This site contains affiliate links to products. I may receive a commission for purchases made through these links at no extra cost to you. All thoughts are genuine and my own.
It's that time of year again when the stores are filled with valentines. As a parent, I definitely do not love school valentines. I know that makes me sound like a Debbie Downer but here's the deal, you spend all this money and time putting them together and they ultimately end up in the trash. Over the years, I have put so much effort into my child's school valentines, and you know what? I am tired. I am tired of the effort, time and money spent on something I know isn't going to last very long. So, this year I went on a search for non candy, no fuss valentines. I compiled a list here of affordable options for non candy school valentines. As a parent, I really appreciate the non candy school valentine ideas.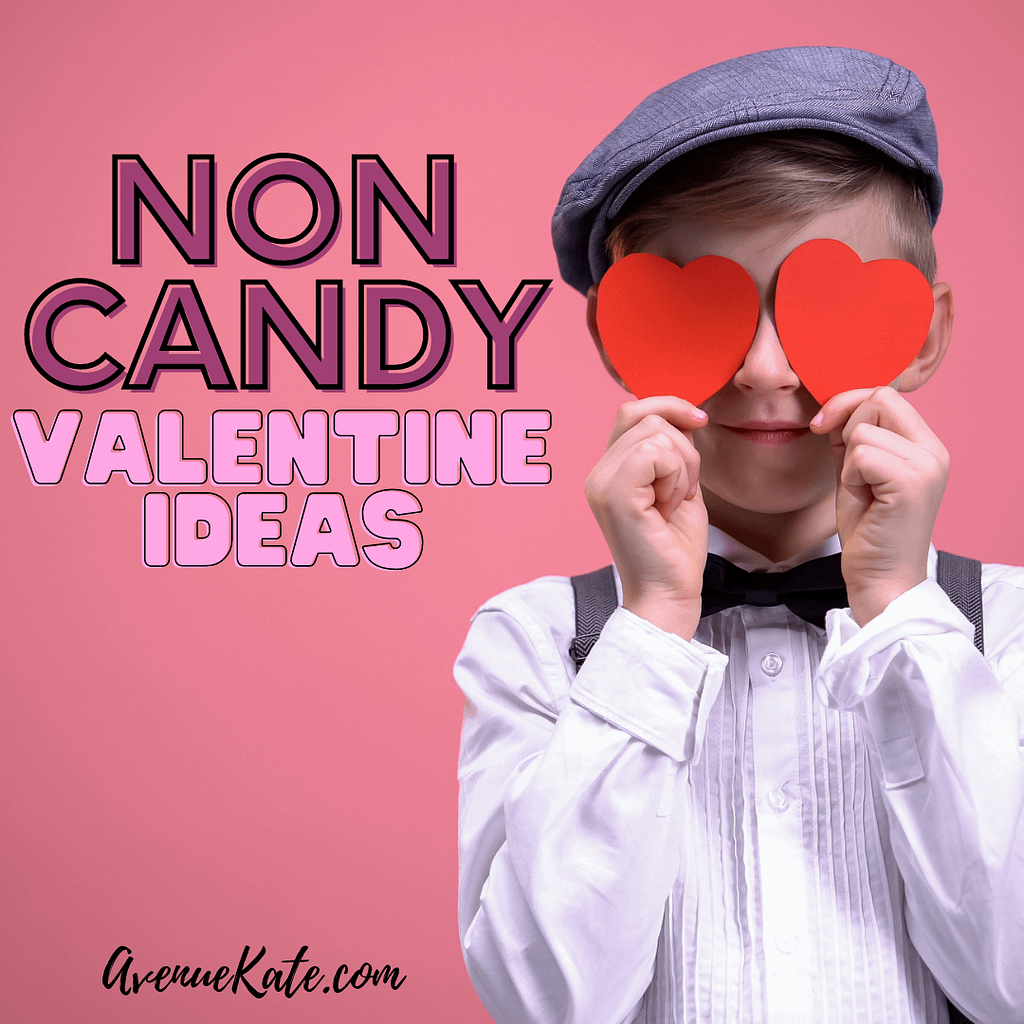 I just can't bear spending money on store bought valentines that I know at the end of the day are just going to end up in someone's trash. I'll admit, when my son brings home his box of valentines each February, we go through it, toss 90% of it and hold on to the ones that serve a purpose. 
Valentines that come with stickers, pencils or something useful usually survive the big purge. 
Here are some inexpensive options that are guaranteed not to be thrown away. 
I love these coloring books because they are so inexpensive and are sure to be a crowd pleaser!
When choosing school valentines be sure to include your little one. If they love it, then others will be sure to love it too. 
Don't forget about the parents out there. Think about what items you wouldn't want to see come home. For example, I most certainly hate when my kid comes home with slime. Let's help each other out!
How cute are these slap bracelets?
I hope you found something useful in this this list when you are planning for Valentine's Day this year. Drop a comment below of which non candy valentine option you went for this year. 
If you are looking for other fun ideas to celebrate Valentine's Day, check out this recipe for easy heart shaped pizza here.