This site contains affiliate links to products. I may receive a commission for purchases made through these links at no extra cost to you. All thoughts are genuine and my own.
We just finished converting our front hall closet into a mudroom bench and I am in love. Right when you walk in the door from our garage we had a coat closet with sliding doors and it made the hallway so dark. My kids are young so it's impossible for them to reach and hang up their own coats in a closet like that. We also have a no shoe household so I wanted a place for them to sit down and put on and take off their shoes. This DIY hall closet turned mudroom came out so awesome and was inexpensive and easy to make!
I forgot to take a picture before we took the doors off but it is a pretty standard closet. We took down the bar and the brackets holding up the bar but decided to leave the shelf. 
We created a simple edge to place the bench on by screwing 2x4s around the closet. The closet is narrow enough that we didn't need to put a center brace. You would definitely want to do so if your closet is deeper.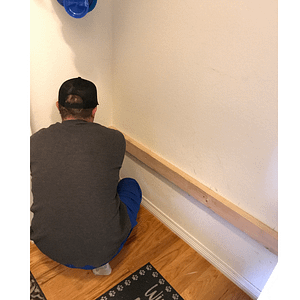 We decided to use pine board as the bench seat. I didn't  want to combine multiple pieces to create the bench because I was concerned about getting dirt stuck in the cracks and I wanted the bench to be easy to clean. 
We build a beautiful kitchen table with 2 feet wide pine planks and while I love it, I hate cleaning between the boards. 
We used a dark walnut stain and used two coats. I know my kids will beat the heck out of the bench so I was okay with imperfections and a more rustic look.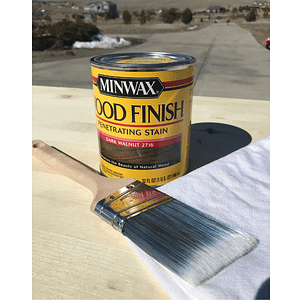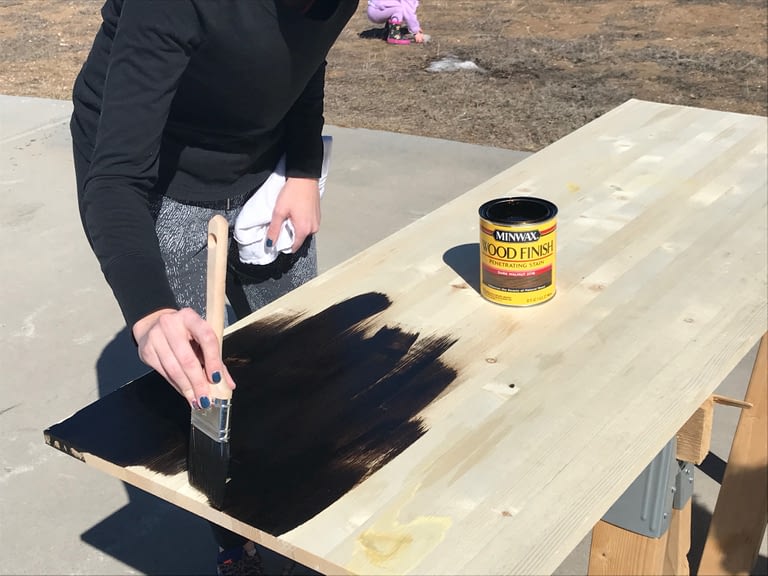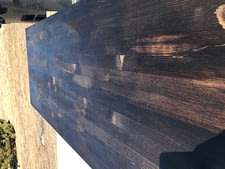 So we went to Home Depot with the intention of getting white bead board and were were going to hang it sideways (horizontal) to give a sort of faux shiplap look but when we were there we saw this beautiful wood paneling.
Who would have thought the words "beautiful" and "wood paneling" would go in the same sentence?
The paneling is textured and you have to get really close to see that it is paneling and not actual wood planks. It was only $34 for the entire sheet, and we had to cut off about 2 feet to make it fit. 
After using a nail gun to install the paneling we decided to finish off the edge with concave, quarter inch moulding. We found plastic pvc moulding for half the price and it worked so great. It looks just like wood after caulking and painting it!
We threw some fresh paint on the inside of the old closet, and painted the edging and shelves. 
We wanted a more farmhouse rustic feel and thought these hooks would look great with the dark bench. 
Typically I like to work in odd numbers when using multiple items in decor but four hooks just seemed perfect for this space. They are heavy duty and hold the kids backpacks and jackets on the same hook. 
Next step is to add some baskets to hold gloves and hats and stuff.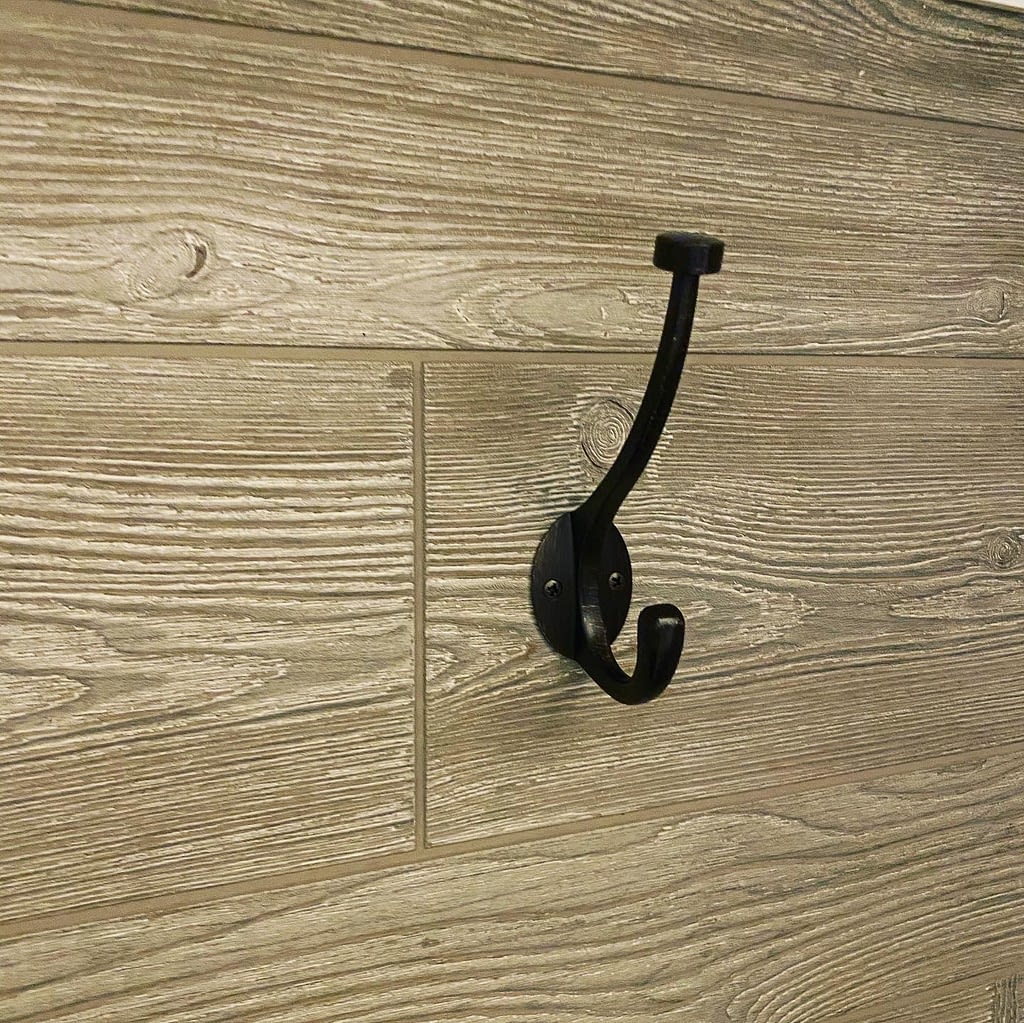 We are so excited with how this project came out. It was really easy and pretty inexpensive. 
Price breakdown (approximately): 
Pine board- $30
Stain- $8
Paneling- $35
Hooks- $12
Moulding- $6
We already had the paint from the rest of our house. So, we completed this entire project for under $100! It has brightened up the hallway so much and is a useful space rather than a dark old closet. 
If you have any questions on how we completed our DIY hall closet turned mudroom drop a comment below and I'd be happy to help. Happy simplifying everyone!